This Narrow Cycle Lane Defender on St. Williams Way in Norwich has been installed on approach to a junction in order to stop vehicles moving left too early and entering the cycle lane.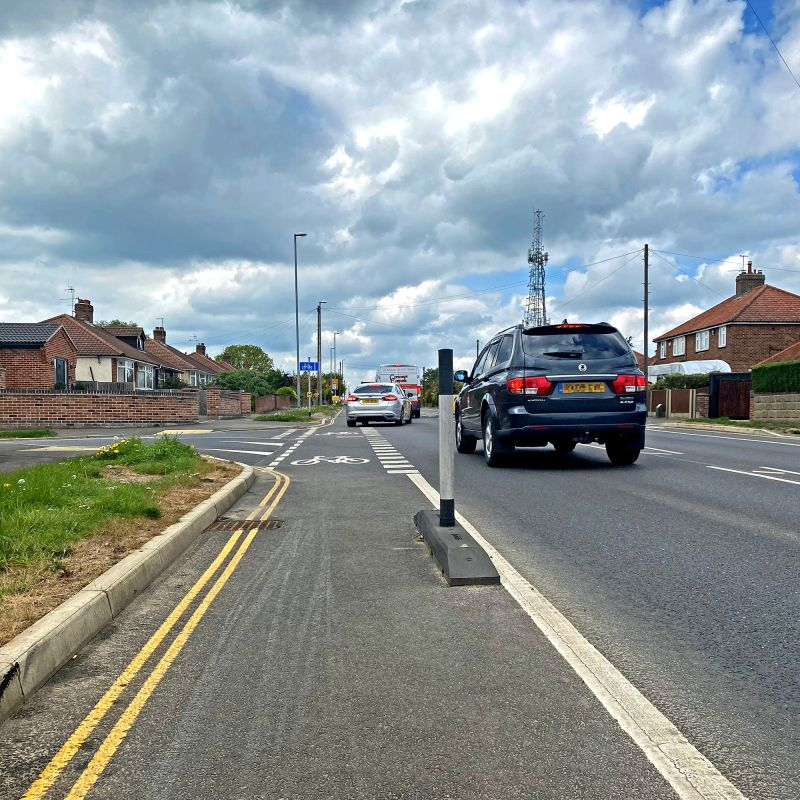 Developed in response to concerns from the cycling community about the inadequate size and effectiveness of other products on the market, our Narrow Cycle Lane Defenders replicate kerb height and offer robust physical protection which reduces the likelihood of vehicle ingress while increasing the confidence of cyclists using the lane.
 
Engineered for rapid installation in cycle schemes of any scale, the flexible rubber material accommodates curves and undulations while effectively absorbing impacts, creating safe and secure spaces which encourage cycling regardless of traffic levels.
 
Like all our products they are surface-mounted and require no excavation, minimising disruption while saving time and money.