We offer a range of solutions designed to help control and calm traffic outside schools.
Ensuring the roads around schools and colleges are as safe as possible for pupils, parents, and teachers is one of our top priorities.
As more pupils choose to walk or cycle to school, it's vital that they feel confident and comfortable on their routes.
Traffic Calming Solutions
Our rubber speed calming solutions have been developed to provide a smoother and more effective alternative to traditional speed bumps and asphalt solutions.
Our engineered rubber products are a less aggressive solution designed to reduce the impact on vehicles.
Our one-piece speed cushions can be installed in less than 30 minutes without the need for excavation, resulting in minimal traffic disruption and significantly reduced installation costs.
Because they're made from recycled tyre rubber, they have the flexibility to follow the contour of the road surface, and incorporate a unique underside profile that moulds itself to the road.
Rosehill Highways' speed cushions are available in black or red, and can incorporate high visibility traffic direction markings and speed indicators.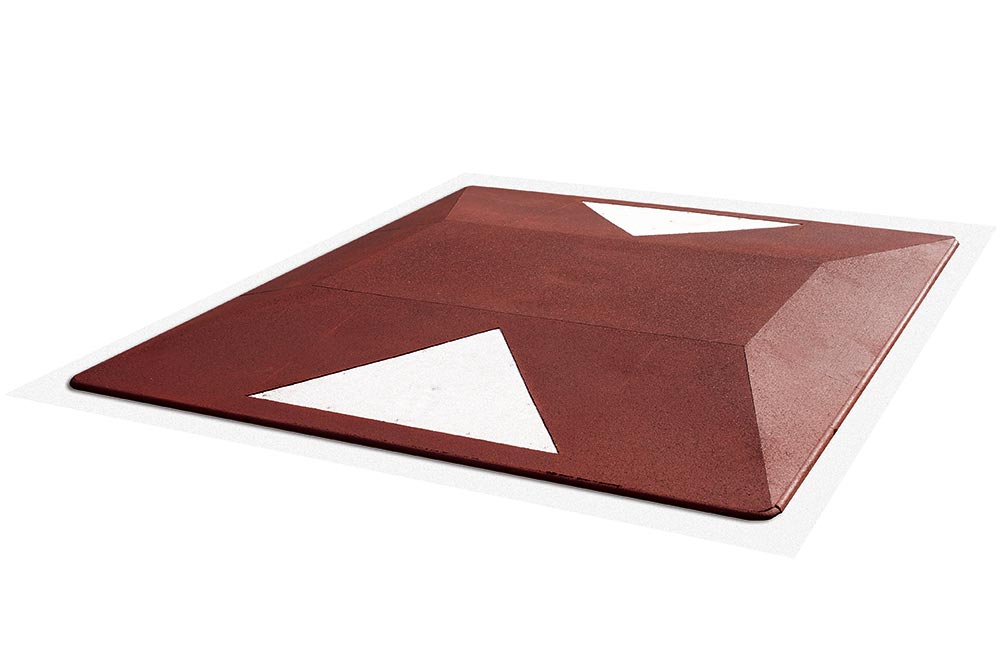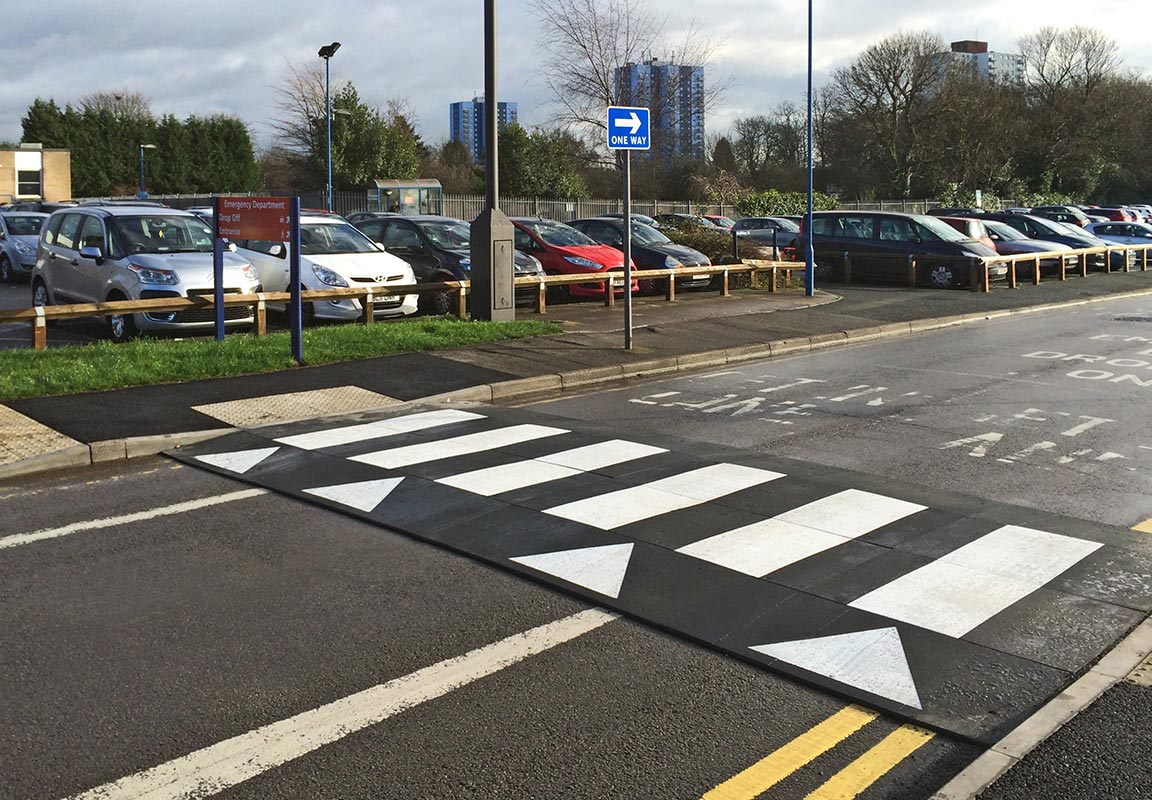 Our rubber raised tables can be used as zebra crossings and configured to the width of any road, allowing kerb-to-kerb installation without excavation.
This means a new raised zebra crossing can be fitted in less than a day, significantly reducing costs and minimising disruption.
Our substantial rubber Traffic Islands and Lane Separators can be used to create traffic-calming chicanes to slow traffic on residential streets or speeding hot spots.
Made from recycled tyre rubber, they are designed to fit a wide range of signage and other street furniture, including keep left signs, bollards, refuge posts, and lighting columns.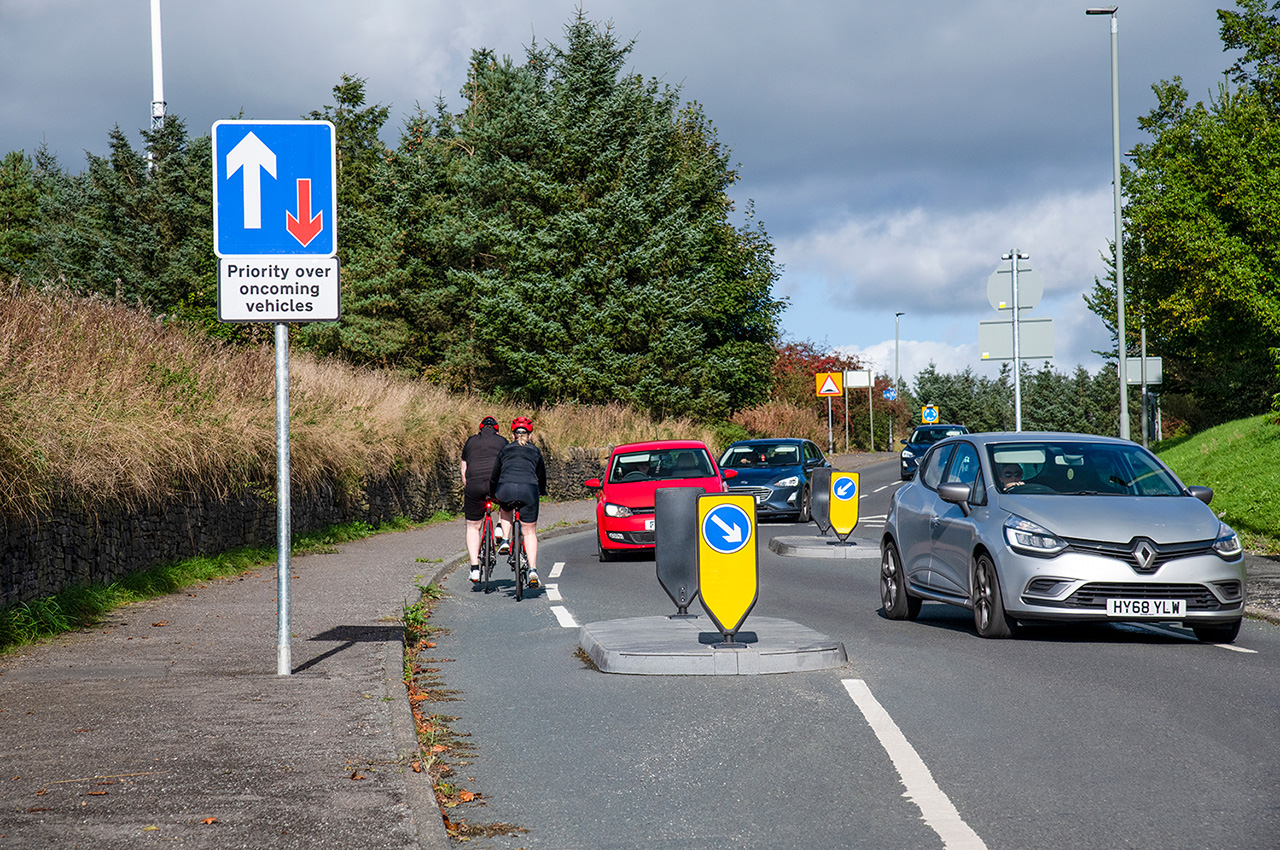 Effective Lane Segregation
Where carriageway width is limited, Rosehill Highways' Narrow Cycle Lane Defenders are the perfect solution at just 235mm wide. Rated highly in trials for safety, visibility, and ease of use, they comply with Cycling England and Sustrans guidelines for continuous and light segregation.
On roads with higher speeds or wider carriageways, Rosehill Highways' 500mm wide Lane Separators are recommended.
NARROW CYCLE LANE DEFENDER
Our Narrow Cycle Lane Defenders offer the perfect solution for segregating traffic, cyclists and pedestrians, and we're working with councils across the country to create new one-way systems and upgrade protected cycle lanes.
Developed in response to concerns from the cycling community about the inadequate size and effectiveness of other products on the market, our Narrow Cycle Lane Defenders offer robust physical protection which reduces the likelihood of vehicle ingress while increasing the confidence of cyclists using the lane.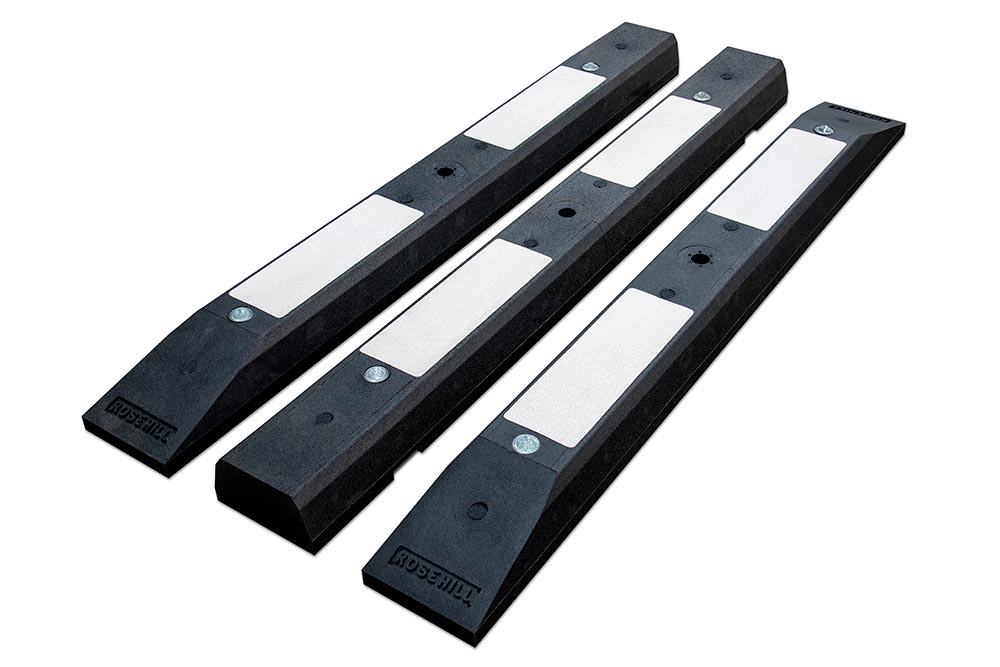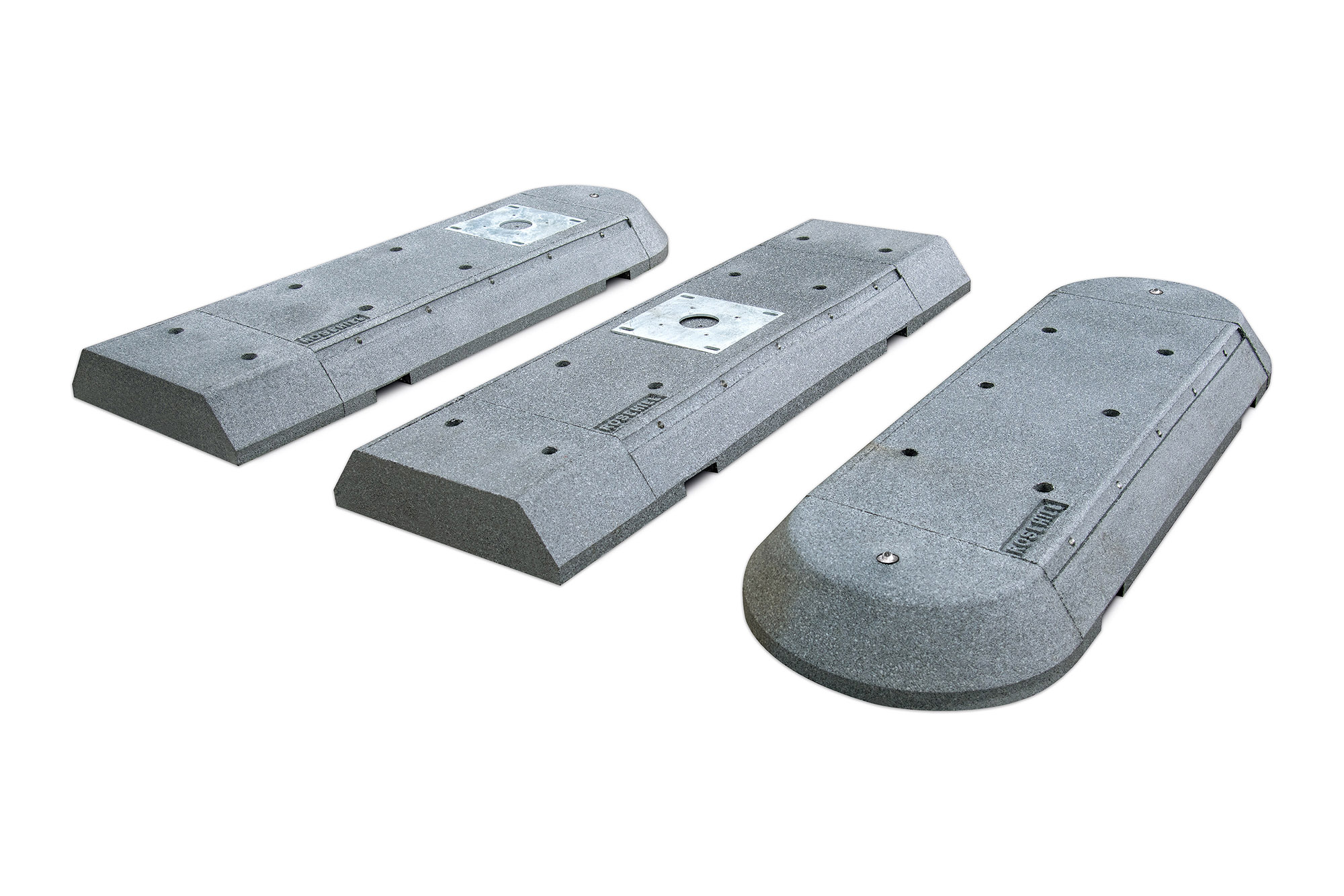 Our versatile trio of Lane Separators can be adapted to fit a wide variety of applications; from continuous or intermittent cycle and traffic lane segregation to satellite islands and pinch points.
Each unit has the same length, width, and height, providing design flexibility and a range of configuration options; and because our products are surface-mounted and require no excavation, they can be installed quickly and easily with minimal disruption.
"We approached Rosehill Highways to discuss their versatile products as a possible solution for a whole scheme requirement. Despite a fixed budget, delivery and installation were completed quickly and easily with minimum disruption on a tight deadline."
ANDY PERRY
SOUTHAMPTON COUNCIL