Here's a nice install in Scotland, where our solid rubber one-piece traffic island is helping to direct traffic around the car park of Fife Council's Bankhead Central Office.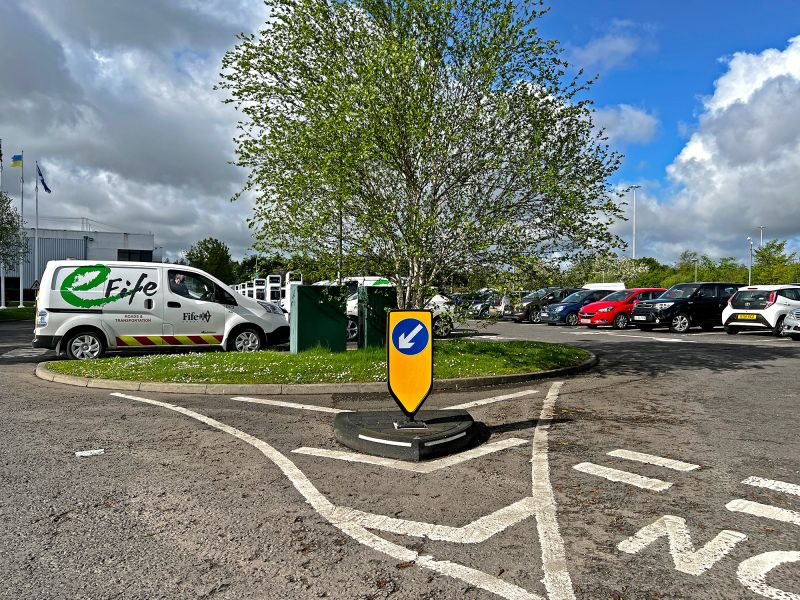 Available in a wide range of sizes and finishes, Rosehill Highways' traffic islands are designed to accommodate a range of street furniture and incorporate retroreflective glass eyes for enhanced visibility.
 
Like all our products they are surface-mounted and can be installed in just a few hours, minimising disruption while saving time and money.
 
Produced using recycled tyre rubber to create robust and sustainable solutions, Rosehill Highways' products help local authorities to improve road safety while reducing their carbon footprint.