It's great to see our two-piece speed cushions helping to calm traffic driving through Nelson Village in Cramlington.
 
We use recycled tyre rubber to produce sustainable traffic calming solutions, helping authorities to reduce their carbon footprint. These 280kg units save 185kg of carbon emissions.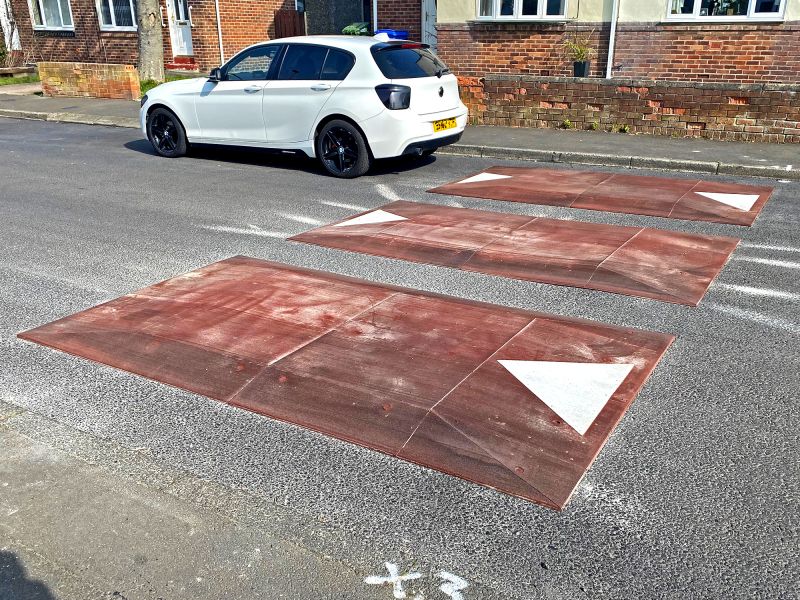 As well as being a more sustainable alternative to bitumen-based cushions, our surface mounted products also help to reduce cost and road disruption. Unlike bitumen-based speed cushions which need to be formed on site and left to cool, our prefabricated cushions can be simply fixed into place, making installation quicker and easier.
 
Designed and manufactured in the UK, our speed cushions are available in black or red, with the option to incorporate high visibility traffic direction markings as required.