The Rosehill Highways team have been busy in Cambridgeshire creating protected cycle lanes using our solid rubber Narrow Cycle Lane Defender (NCLD) Lite.
The NCLD Lite retains the same width and height as other units in the range, offering unrivalled protection, but is half the length (1 metre) and less than half the weight (24kg) allowing quick and easy installation by a single operative.

Engineered for rapid installation in cycle schemes of any scale, the flexible rubber material accommodates curves and undulations while effectively absorbing impacts, creating safe and secure spaces which encourage cycling regardless of traffic levels.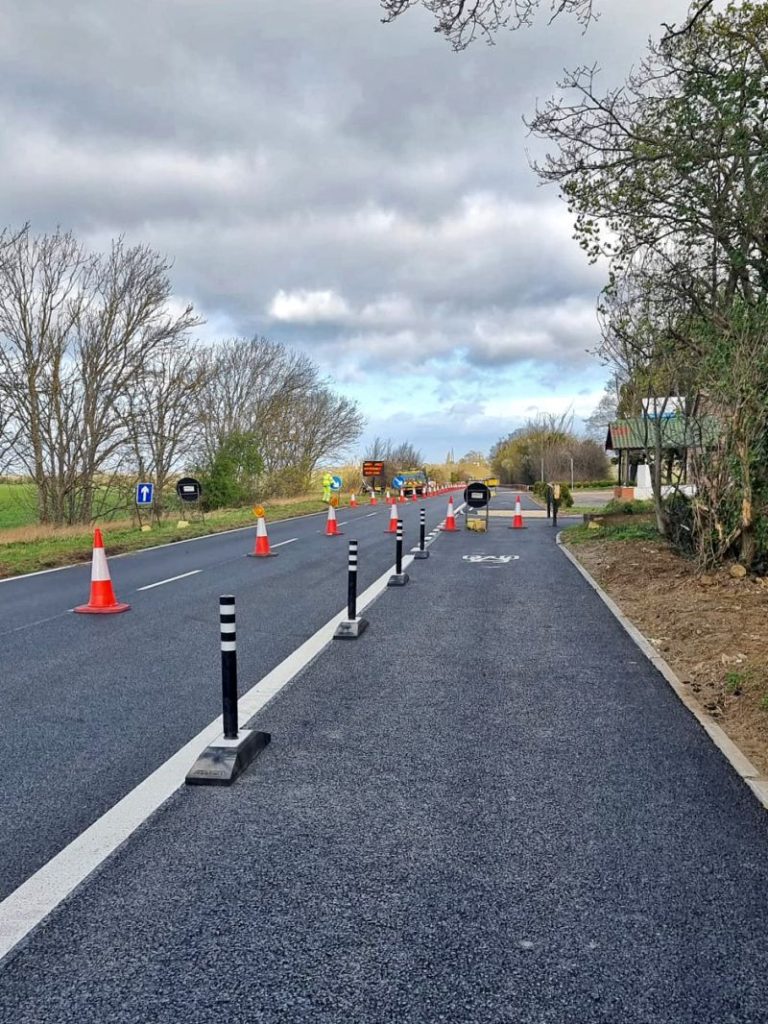 Designed and manufactured in the UK from recycled tyre rubber, each unit includes a retroreflective glass eye and an M24 anchor socket as standard, allowing a range of cycle lane posts to be fitted. This scheme uses Rennicks (UK) Ltd Traffic Delineator Posts.

Like all our products they are surface-mounted and require no excavation, minimising disruption while saving time and money.